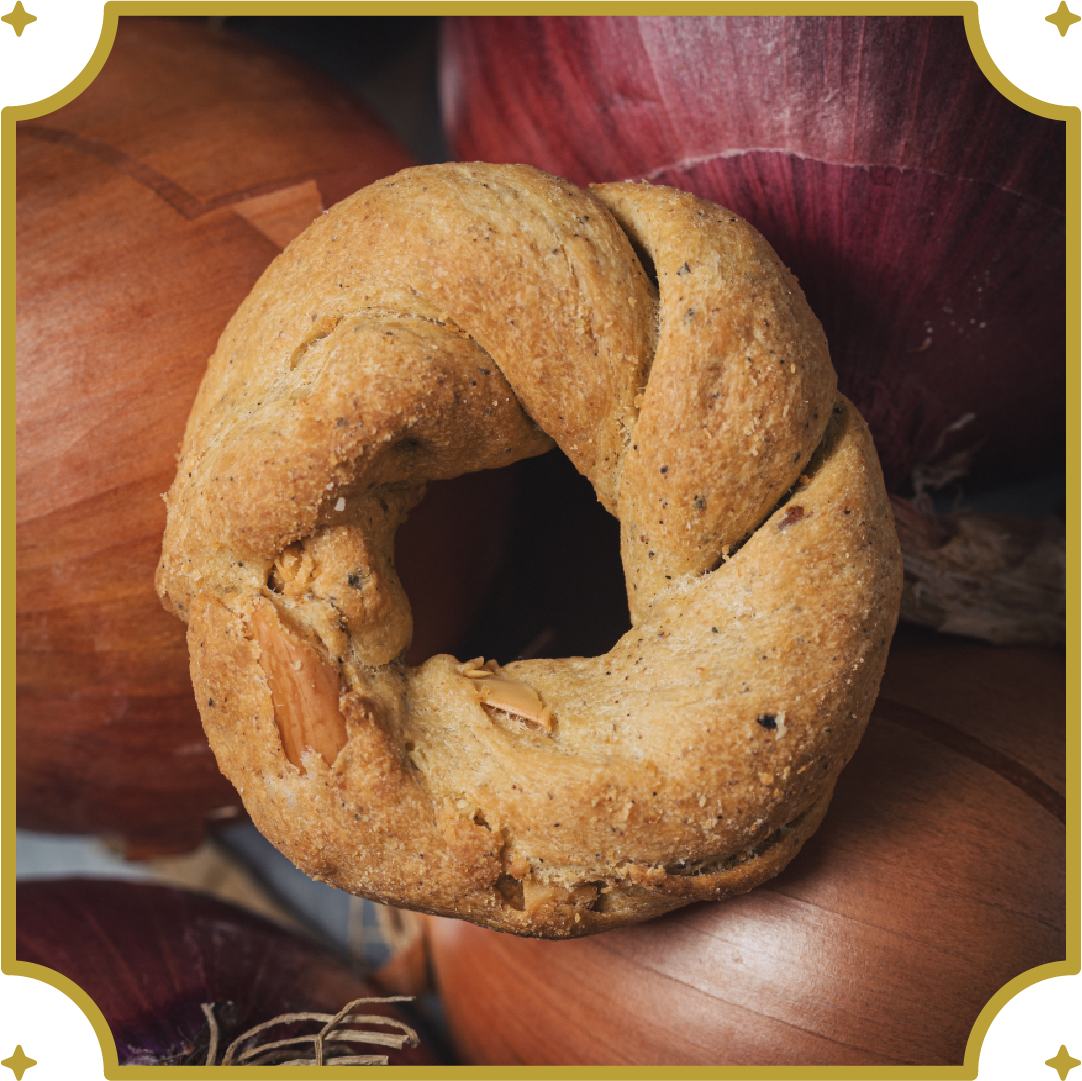 GENOESE
Tribute to one of the most loved dishes of Neapolitan cuisine, the Genoese.
Ingredients: Flour 1, white and red Tropea onion stew, peeled almonds, lard, salt and pepper.
Puoi effettuare i tuoi acquisti sul nostro sito in modo sicuro utilizzando PayPal o Carta di credito o di debito. Il tuo pagamento è protetto da crittografia SSL.
Tutti i nostri taralli sono intrecciati a mano, uno ad uno, secondo un'antica tecnica di Nonno Leopoldo. Pertanto, potremmo prenderci qualche giorno in più per preparare il tuo ordine!

Ci impegniamo a preparare gli ordini a partire dal primo giorno lavorativo successivo alla conferma d'ordine ed entro, al massimo, 72 ore lavorative, per poi affidarli ai principali corrieri.

Le spese di spedizione e i tempi previsti di consegna saranno calcolati al momento del checkout. I tempi di consegna sono stimati e non garantiti.

Durante i periodi di grande affluenza, come Natale o Pasqua, potrebbe essere necessario più tempo per ricevere il tuo ordine.

Tutte le consegne possono essere monitorate seguendo il link ricevuto nell'email di conferma della spedizione.

Gli ordini di grandi quantità, a partire da 60 taralli, potrebbero richiedere maggior tempo per la produzione e preparazione.

Per ulteriori informazioni contattaci all'indirizzo: info@tarallerianapoletana.it
Il nostro team di assistenza clienti è sempre a tua disposizione per rispondere a qualsiasi domanda o preoccupazione.