- SPACCANAPOLI -
VIA SAN BIAGGIO DEI LIBRAI 3 - LABSHOP
VIA SAN DOMENICO MAGGIORE 18 - CAFE
LABSHOP
Laboratory, shop, exhibition:
The Taralleria Napoletana Labshop is the beating heart and symbol of the entire project. The Taralleria is a place where languages ​​and experiences merge, the new with the old, the past with the future. A place where things are handed down, experimented, created and "made" as it was done in the shops of the past.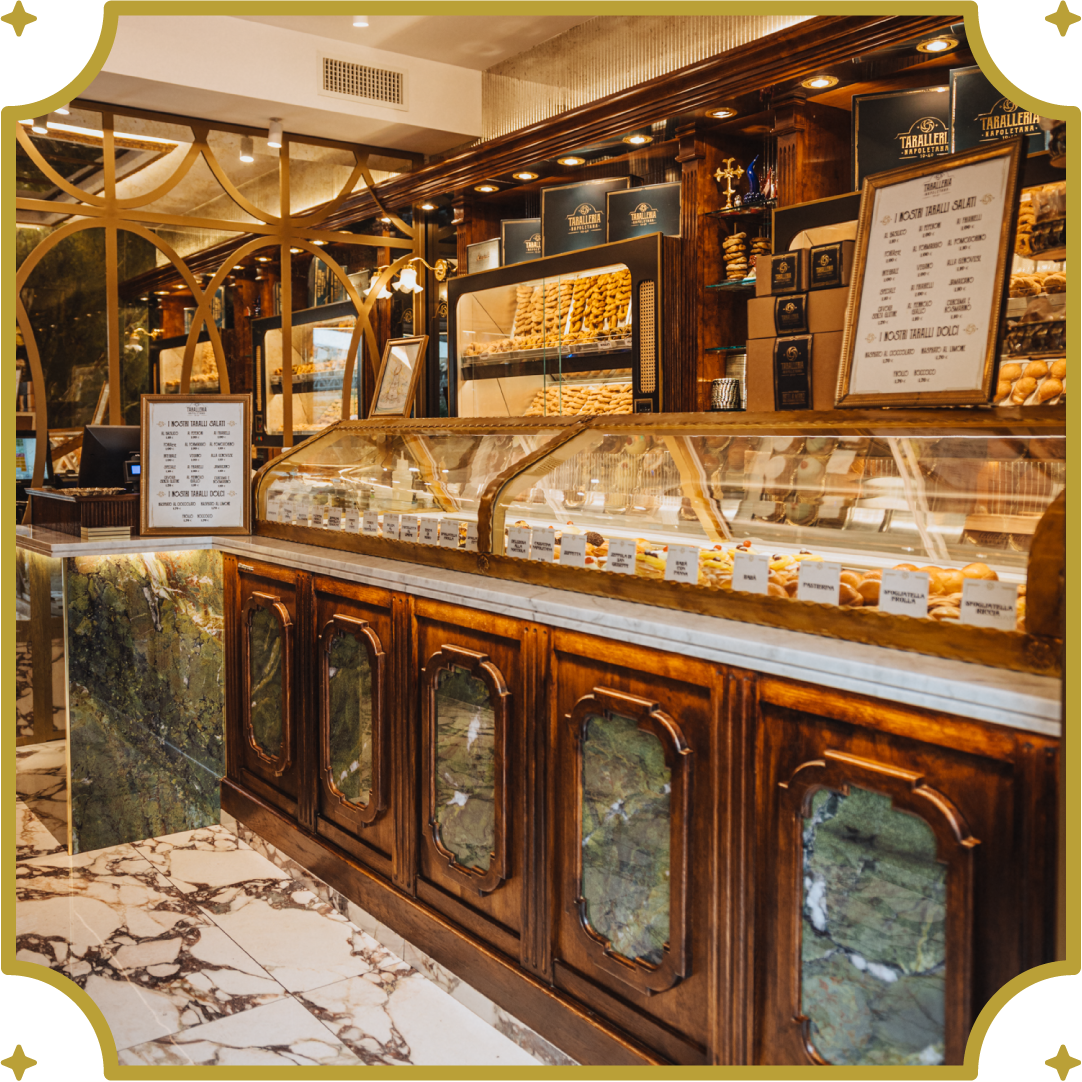 CAFE'
HANDMADE TARALLI AND CLASSIC PASTRY
Il Cafè is a new concept store that combines tarallara art, the traditions of Leopoldo's Neapolitan pastry and the best drink experience: Neapolitan taralli, single portion Neapolitan sweets, bar and premium cocktail bar.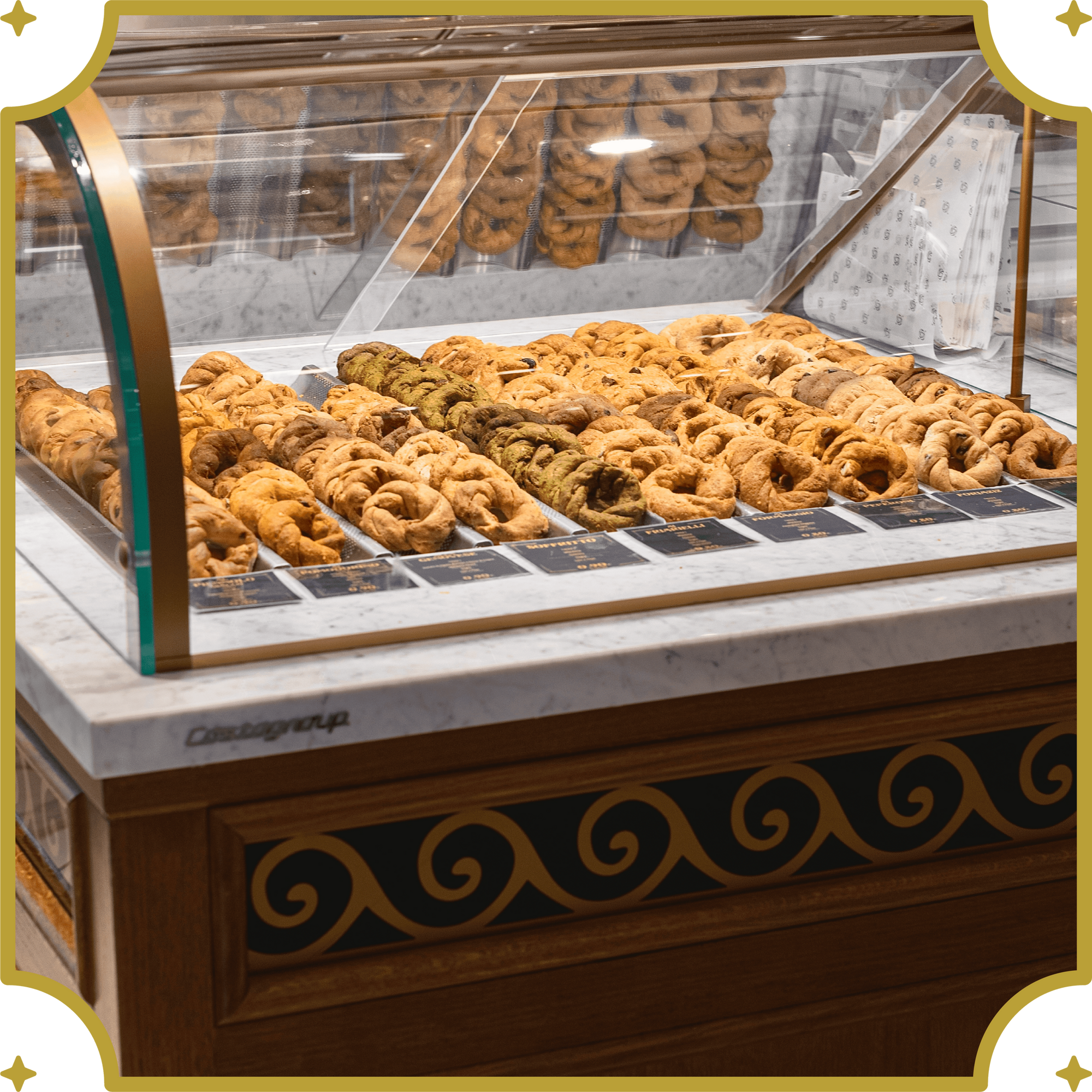 Taralleria Napoletana Vittoria Colonna
Selezione di Taralli Taralleria Napoletana nello storico Leopoldo Cafebar di Via Vittoria Colonna, Napoli.
Orari:
lun-gio: 7:30-22:00
ven-dom: 7:30-00:00
sab: 7:30-1:00

VIA VITTORIA COLONNA 46, NAPOLI
Napoli, NA
IL VIAGGIO NELL'ARTE TARALLARA
Vieni a trovarci presso i nuovi shop Taralleria Napoletana negli Store Eataly